Class & Subject Management
A single Tutor can define multiple classes and subjects for better administration. They can edit the classes and subject as well as add study materials, reference links, and videos.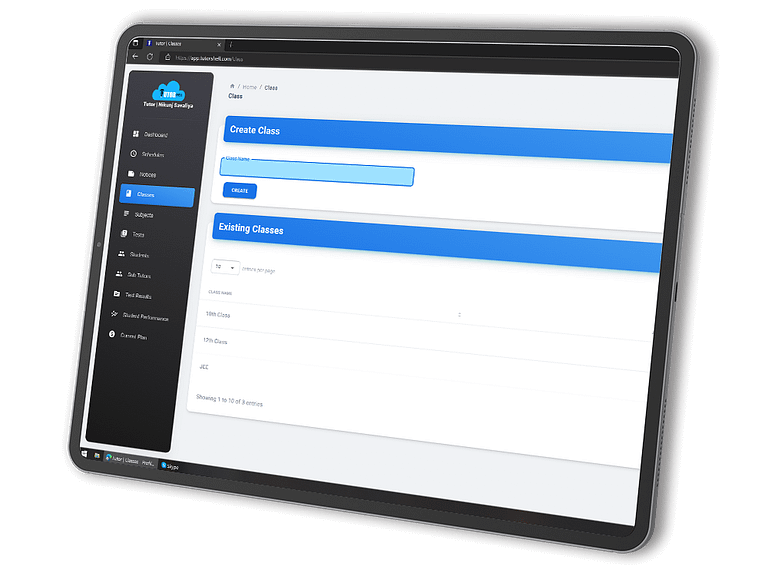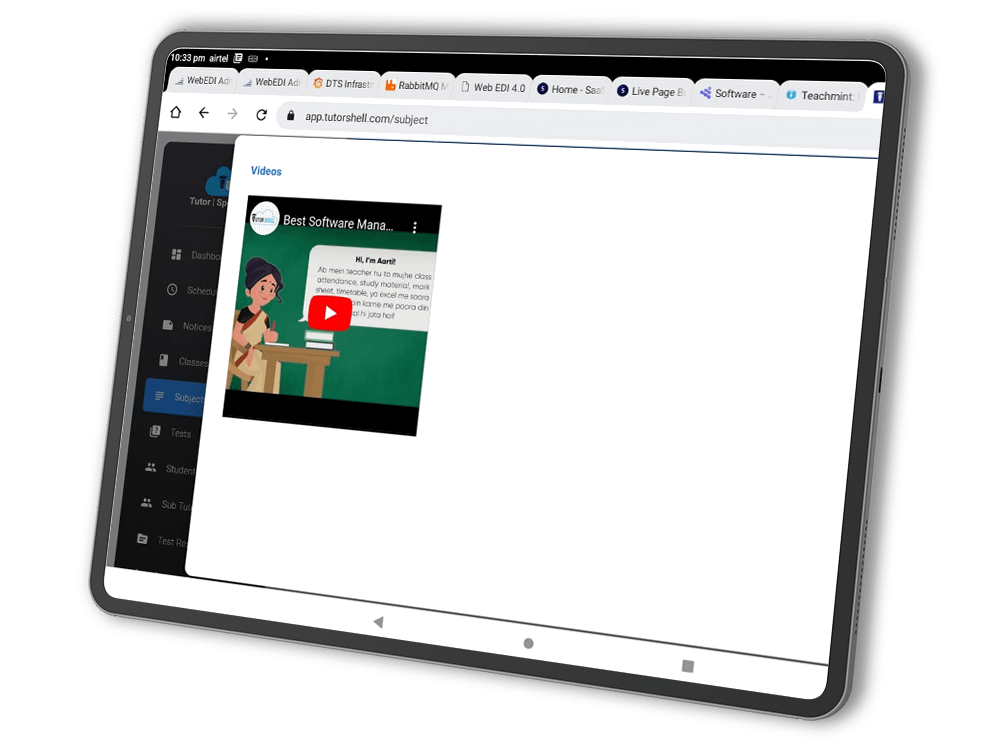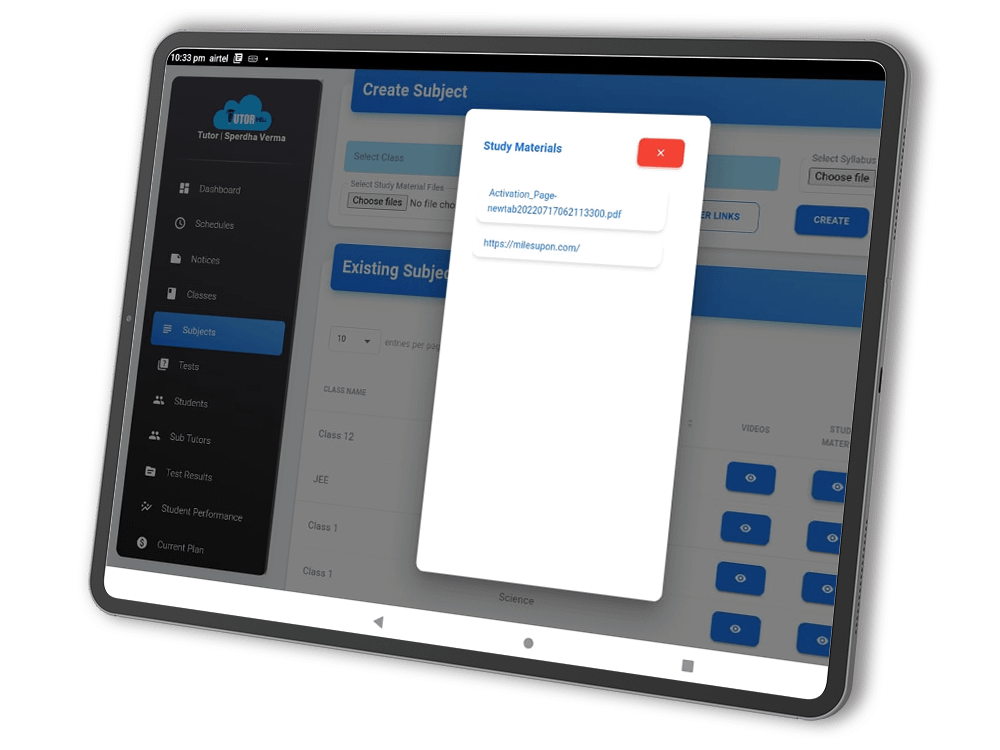 The tutor can add some reference links of study material that students can access the reference links. Tutor's notes may help inform a student if there is something specific going on with an article in one of the topics covered. For example, google drive link, other URLs, etc.
Every user will get dashboard where they can see their total tests, subjects, classes and attempted test count. They will see the graph of how many students have attempted the test in last 7 days. Students will see their last five tests to see the results and attempt the test.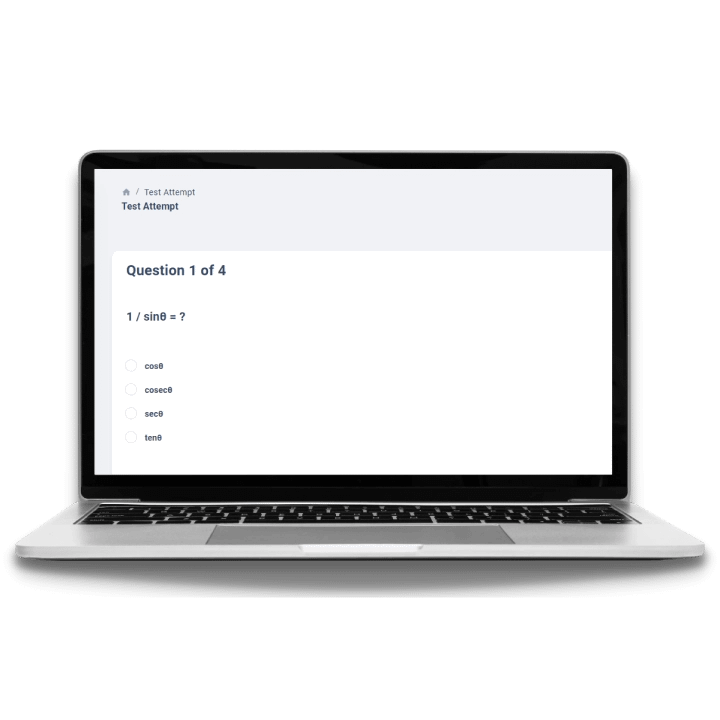 Every student can give a test on each subject. The test will be created by the tutor. The test has description and cutoff marks to get. Questions can be in text form, single or multiple choice. Students can also check the result of that test with each question to see if it was correct or wrong.
The tutor can schedule classes for students. The classes can be scheduled for a specific date and time. The students can access the classes by selecting the schedule. Each tutor and sub-tutors can have their own schedule as well as they can create daily or weekly schedule for their classes.