Tutoring Made Easy with Tutorshell: Tutor Listing
At Tutorshell, we make it easy for tutors to register themselves and showcase their area of expertise. Creating an ID on our platform is simple, and all tutors have to do is register themselves and add a subject they want to teach. The best part? Tutor listing on Tutorshell is completely free!
Simple and Hassle-Free Tutor Listing for Students and Tutors
By highlighting their area of expertise, tutors can attract potential students who are looking for help in that specific subject. Tutors can also set their rates and availability to make it easier for students to choose them.
Whether you're a seasoned tutor with years of experience or just starting, TUTORSHELL is the perfect platform for you to showcase your skills and find new students. Our tutor listing is easy to use and navigate, making it easy for students to find you and schedule sessions.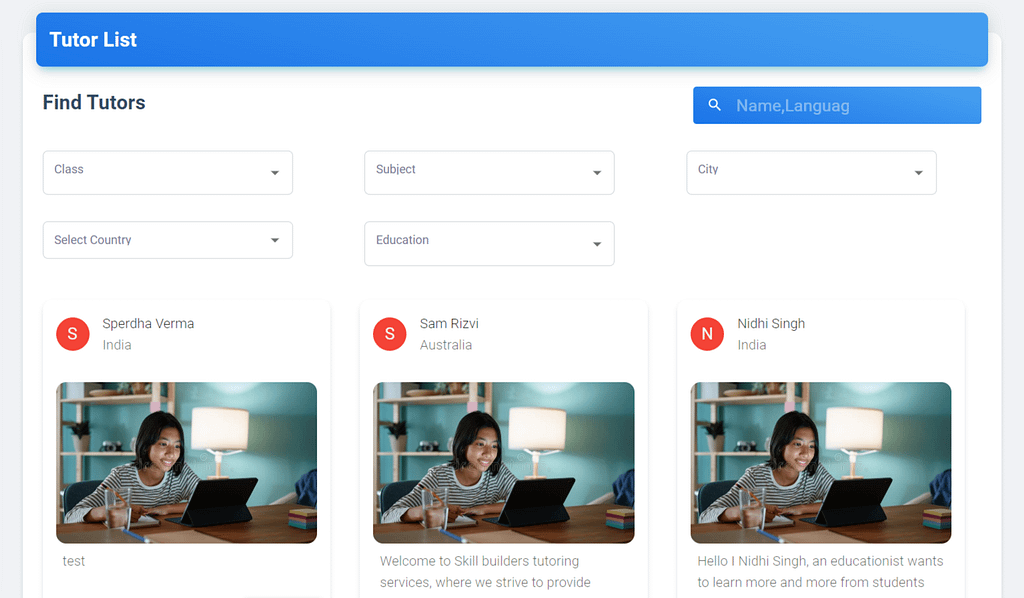 At Tutorshell, we're passionate about helping tutors succeed and providing students with the best learning experience. So, what are you waiting for? Register yourself today and start teaching the subject you're passionate about.